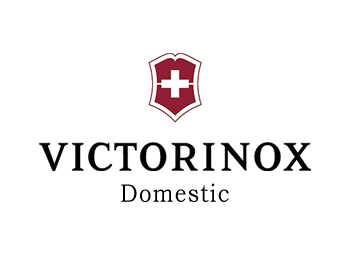 ABOUT VICTORINOX (DOMESTIC)
Victorinox is one of the leading knife manufacturers in the world.  Every new Victorinox knife is razor sharp and produced by Swiss craftsmen using the finest quality steel, hardened to precise standards and passed through rigorous quality control checks.  It is the attention to detail and the Elsener family commitment to producing cutlery of the highest quality that made Victorinox knives the choice of generations of professional cooks, chefs and butchers.
Victorinox have a wide product range with specialist knives to suit everyone.